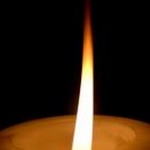 March 24, 2014
Dear Mrs. Krishna,
On behalf of the Board of Trustees of Kannada Sahitya Ranga, I wish to inform you that at the Board meeting held on March 19, 2014, the members paid their respects to the memory of Sri KGV Krishna and expressed their heartfelt sympathy to the bereaved family.
Sri Krishna was a respected member of this organization. We remember with gratitude his enthusiastic participation in our activities and the support he provided through generous donations. He contributed a major article to our last publication (Beru-Suru) recounting his experiences of working in the World Bank. Many readers have expressed their appreciation of his article.
We respectfully offer our condolences on the passing of Sri Krishna. May he attain sadgati. We shall keep you all in our thoughts and prayers.
Sincerely,
(H.Y. Rajagopal)